Our Staff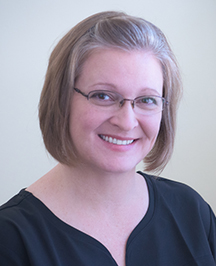 Darcy
Registered Dental Assistant
Extended Function
A childhood patient of Mark Carpenter's, Darcy is thrilled to now be a part of his dental team. Darcy is a Registered Dental Assistant and having completed the Extended Function program at UCLA, is now a RDA Extended Functions. Outside the office, Darcy is a pastor's wife and in her spare time enjoys baking.
"I absolutely love what I do! It's fun to meet new people and help them to feel comfortable in the chair."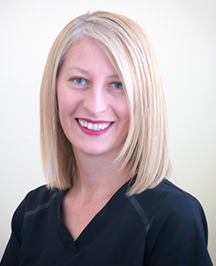 Mandy
Registered Dental Assistant
Extended Function
Inspired by the care she received as a child, from her dental assistant, Mandy started working as a dental assistant in 1995. She earned her RDA Extended Function in 2007 from UCLA. During her free time, Mandy enjoys heading to Glamis with her family.
"Working with adults is fun, but it is so rewarding to assist with the children in our practice."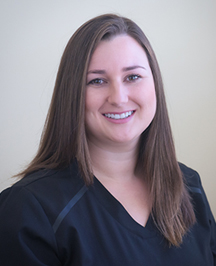 Kim D.
Registered Dental Assistant
Kim met the Carpenter and Estey families while working as a waitress at Law's Coffee Shop in Oak Glen. Kim became a Registered Dental Assistant in 2008, and joined the Carpenter Estey Dental Practice.
"I love every minute of it and I look forward to the future as I learn and grow!"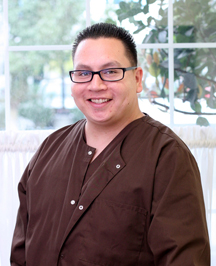 Andy
Dental Assistant
Andy graduated in 2009 from Summit Career College with a Dental Assistant Certificate. He has been working with the practice since graduation. When he is not working, he enjoys spending time with his son.
"I feel very fortunate to have found such a high quality practice to begin my dental journey."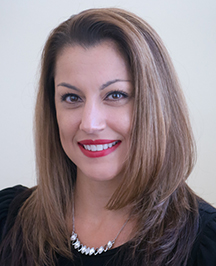 Nicole
Insurance / Treatment Coordinator
Graduating from Concorde Career Institute in 1999, Nicole is currently the Insurance/Treatment Coordinator for the practice. During her free time, Nicole enjoys camping and movie nights with her family.
"I appreciate being part of such an awesome team of dental professionals."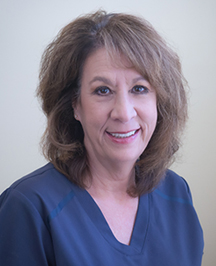 Dyan
Administrative Team
Registered Dental Assistant
Dyan started her dental career in 1978 at Loma Linda School of Dentistry. Little did she know she would cross paths with a young dental student (Mark Carpenter), who would employ her for over thirty years.
"I have worked as a registered dental assistant for many years, but I truly enjoy being part of this administrative team. It's a pleasure to come to work each day!"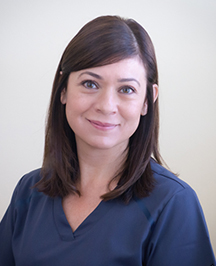 Sandra
Administrative Team
Registered Dental Assistant
Sandra graduated in 1988 from Chaffey Community College with a Dental Assistant Certification, and began working with the dental practice in 2006. She became an RDA and now is a part of the Administrative Team. During her free time, Sandra enjoys spending time with her family.
"I am fluent in Spanish and it is my pleasure to translate whenever necessary."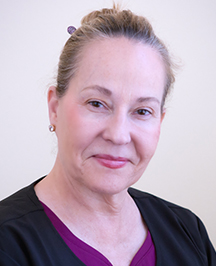 Kim R.
Registered Dental Hygienist
In 1984 I graduated from Loma Linda University School of Dentistry with a bachelor of science in dental hygiene. I worked as a clinical instructor at Loma Linda School of Dentistry from 1987-1993. Clinical experience also includes working in a practice specializing in Periodontics. I started working with Dr. Carpenter in 1995.
"Dr. Carpenter's practice is dedicated to patient compassion and clinical excellence. I am much honored to be a part of his team."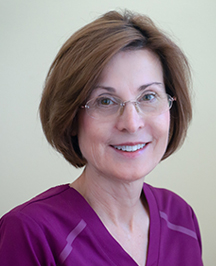 Carol
Registered Dental Hygienist
I started as a dental assistant in 1975 after graduating from high school. While having my teeth cleaned, I was impressed by the time and care the hygienist took teaching me how to care for my teeth. I instantly knew what I wanted to do with my life. It was because of the time I spent with my Dental Hygienist and a conversation with a wise Uncle I decided to enter college and study dental hygiene. I graduated in 1982 and I have enjoyed every minute of my career.
"Besides taking my responsibility very seriously helping people have healthy mouths and teeth, I am able to help them achieve good overall health. Over the years I have had many patients touch my life so deeply that I want to give them something back in return. It has been both an exciting and enjoyable career for me."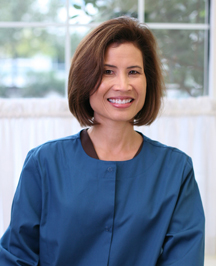 Sherilyn
Registered Dental Hygienist
As a registered dental hygienist, I am proud to have worked with Dr. Carpenter since I graduated from Loma Linda University School of Dentistry in 1984. Patient education and gentle, quality dental care is our emphasis. With over 26 years of experience, I enjoy educating patients on new techniques to improve their oral health. I love reading dental journals to keep our patients current on the latest in dental research.